Featured Vacation Rental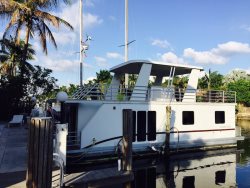 Beautifully Appointed 2 Bedroom Houseboat!
Have a boat or property you think would be a great fit with our program? Check out the FAQ's under our Info For Owners Tab and call us today 413-652-1400 or email [email protected]
rockonrentals.com - Link Exchange

We are always willing to exchange links with other websites with similar content that will benefit our users. We review all websites requesting a link and reserve the right to reject any web site that we think is not appropriate to be featured on our website.
How to Link to Us
Follow the simple steps below to exchange links with rockonrentals.com
Choose the link you would like, copy the link code and place it on your web site.


Once you have created the link email us at [email protected] with this information:


Web site title
A brief description of your site
Web site URL address
The URL address where our web site is linked from



Once the link is confirmed we will add your link to our listings.
Copy Link and Paste into your Website:
Rock On Rentals LLC
We have some of the best, most adventurous customers out there that would probably love the services you have to offer. We would be pleased to discuss any partnership opportunities in the markets we service as well as any we are currently not in. Contact us for more details, we look forward to working with you. Ryan
Link Directory